Skip to Content
Helpful Hints and How-Tos
Helpful Hints And How-Tos
Please find the below helpful hints and how to guides to assist your patient in getting the most accurate restoration possible. Additional how-to information can be found within its related product throughout our website.
When the patient has an existing partial and declines to provide the partial to our laboratory for crown/bridge fabrication, we can still fabricate the restoration to fit the partial by utilizing a partial index. See the provided step by step illustrated instructions for the creation of a partial index. Please notice that the images labeled Figure 8 through 11 will be fabricated within our laboratory. We also typically fabricate our matrixes using non-precious alloy instead of duralay, to prevent breakage during fabrication of the restoration.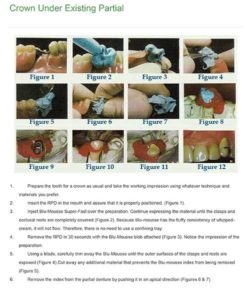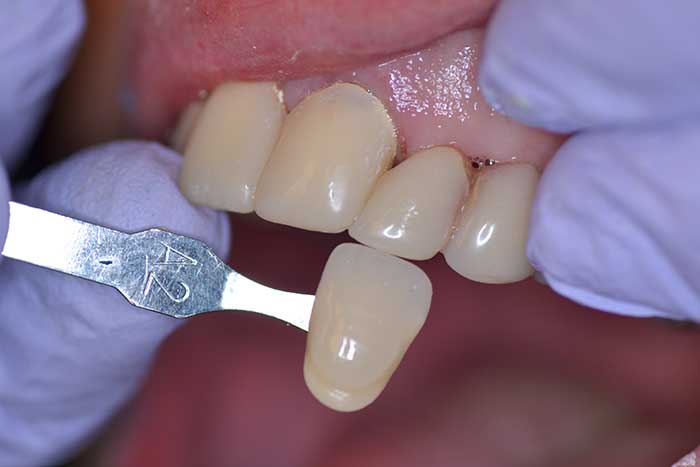 Taking Shade Photos
When taking photos for the laboratory, several things are important to keep in mind. Please check the photos while the patient is still in the office to make sure they're sufficient for proper shade matching. If the case is for an all-ceramic restoration, please remember to provide a stump shade (shade of the prepared abutment). Send photos to us at digital@globaldentalsolutions.com and be sure to include the doctor's name and patient's name in the email.
The tooth being matched needs to be hydrated. While taking photos, please be sure to keep the tooth wet.
Make sure the lip is not overlapping the gingival of the teeth or creating a shadow on the gingival area.
Keep the shade guide tab in the same facial alignment as the tooth being matched. If the shade guide is not in the same alignment as the tooth, the flash will reflect differently off each and alter the comparison.
Make sure there is not a large flash reflection on either the tooth surface or shade guide tab surface.
Blurry photos are difficult to use.
Use as much natural light as possible.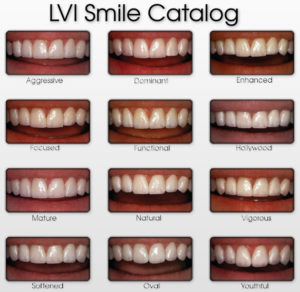 What Type Of Smile Does Your Patient Desire?
When sending a diagnostic wax-up, fixed restoration which includes the upper anterior, or upper partial/denture case for which there is no existing dentition or restoration that the patient likes and wishes to duplicate, please utilize the LVI Smile Catalog. The LVI Smile Catalog allows the patient to choose from 12 distinctly different styles. Simply inform us on the Rx which style the patient desires and we will use it for fabrication of the prescribed product. Of course, changes can be made as necessary to fit the specific patient's desires.
Closed and open tray impression techniques
Please find the below closed and open tray impression techniques for implants, courtesy of


Regarding step 6 of the closed tray technique, you do not need to place the indirect transfers (impression copings) into the impression prior to sending it to us. If you send the transfers separately in a plastic crown box or in a sealed pouch, we will place them inside the impression under our microscopes to ensure accurate and precision placement.