Skip to Content
Surgical Guides
CBCT Surgical Guides for Effective Implant Planning
CBCT surgical guides are designed to simplify the dental implant process for less error and complexity. Using a superior software package, CBCT surgical guides are now compatible with any kind of kit or implant. Global Dental Solutions is your full-service dental lab and partner inaccuracy for implant surgical guides.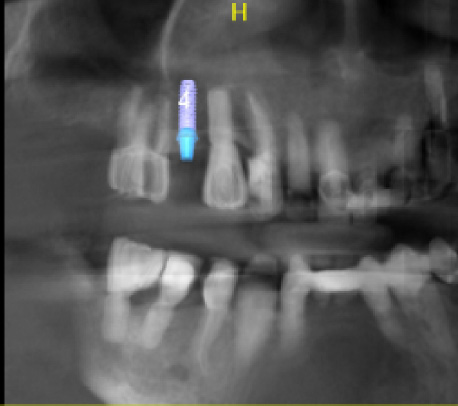 Better accuracy, greater convenience
Precise dental implant surgery is only as good as the actual implementation of the plan. CBCT surgical guides allow for highly accurate drilling and implant placement to follow the digital surgical plan with pinpoint precision. With a higher level of accuracy, it's guaranteed to make implant surgery more efficient, comfortable, and easier for both you, the clinician, and your patient.
The 360-degree imaging capabilities are the seamless, error-free, digital link between the dental surgeons and labs, as well as the implant planning process and the actual treatment for patients in the chair. The imaging capabilities extend to tooth, mucosa (tissue), bone, and bone reduction support for multi-use functionality. Because CBCT surgical guides are compatible with any surgical kit or implant available in the dental industry, it simplifies the entire dental implant process from the first consultation to measuring, fabrication, and implementation, no matter what you use or where you are.

Photo courtesy of 360imaging
We Utilize 360ips™ Surgical Guides
360ips™ Surgical Guides are a custom made surgical guide for each patient's clinical situation allowing highly accurate drilling and implant placement according to the digital surgical treatment plan.
Precise implant planning is only so good as its implementation. 360imaging® Surgical Guides provide the seamless link between implant planning and actual treatment, guarantee predictable implant treatment and thus dramatically increase case success.
360ips™ surgical guides are available in Tooth, Mucosa (Tissue), Bone and Bone Reduction supports.