Skip to Content
Lab Processed Temporaries And Anatomic Wax Ups
Lab Processed Temporaries
Our lab-processed temporaries will make your patients smile. They are esthetic, durable, and will not discolor. Unnatural looking or ugly provisionals are a thing of the past. All we need is your impression or pre-operative model, bite registration and opposing model.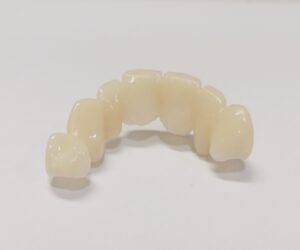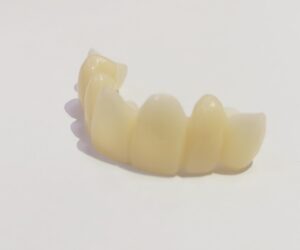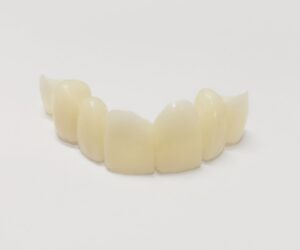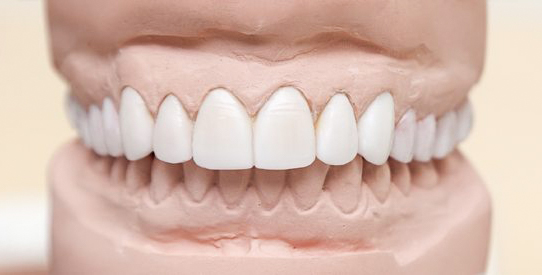 Diagnostic Wax-Up
Diagnostic wax-ups are an excellent way to help your patients see how they'd look before starting a restoration. Often it's easier to convince a patient to undergo a restoration if they can see the end-result first. Send us your pre-op models with instructions, the type of restoration you are planning, and any teeth you will be extracting and we will wax up your desired results.
What Type Of Smile Does Your Patient Desire?
When sending a diagnostic wax-up case for which there is no existing dentition or restoration that the patient likes and wishes to duplicate, please utilize the LVI Smile Catalog. The LVI Smile Catalog allows the patient to choose from 12 distinctly different styles. Simply inform us on the Rx which style the patient desires and we will use it for fabrication of the prescribed product. Of course, changes can be made as necessary to fit the specific patient's desires.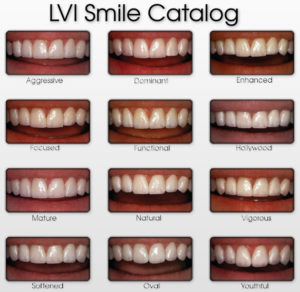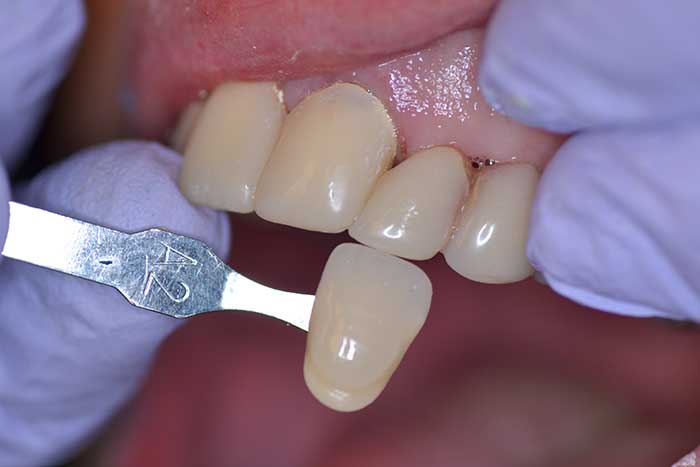 Shade Guide Options from Global Dental Solutions
At Global Dental Solutions, we're here to offer the widest range of shade options to clinicians so they can better serve their patients. Our full-service dental lab is committed to delivering the best solutions for dental restorations, whether you need a full arch fixed detachable or merely a single tooth restoration. From surgical guides and implants to temporaries and complex restorations, we offer the solutions you need to give your patients the smile they've been dreaming of. One of the many ways we help enhance patient's smiles is through the use of multiple shade guides, however, not all patients match a shade guide. Through the use of communication and photos, we can accommodate shades which have more or less Chroma and/or Value than the shade guide in use at your practice.  Learn more about our services or call now to speak with one of our friendly representatives about our Vita shade guide.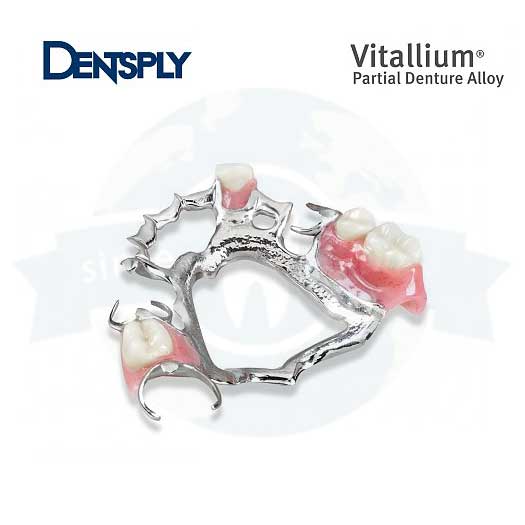 Our Laboratory Outsource Services
Are you a laboratory with technician or material shortages? Are you a laboratory that desires to fabricate less in-house? You can lean on Global Dental Solutions, LLC to take care of your overflow. Our three most popular products manufactured for other laboratories are listed below. If you have other needs, please contact us.
Cast Partial Frameworks
TCS Partials (Both Unbreakable and KeradentTM available)
Process TCS Partials From Your Setup (Both Unbreakable and KeradentTM available)