Skip to Content
Quality Products and Timely Service
As one of the leading dental labs in the United States, Global Dental Solutions provides dentists across the nation with superior products for their dental practices offering timely case delivery, accurate restorations, and efficient appointments. We offer the highest quality products including nightguards, occlusal splints, and sports mouthguards which can be found here and sleep appliances/anti-snoring devices made with utmost precision and dedication by our lab technicians. Working with us ensures you get superior products to make your patients happy and keep your practice thriving. If you're ready to find the highest quality products to use in your dental practice, look no further, as you've found it in Global Dental Solutions. Please get in touch for more information about this product or others we offer. If there is a specific sleep appliance you desire, we may be able to provide it to you.
Anti-Snoring Device
EMA (Elastic Mandibular Advancement).
Dr. Donald E. Frantz invented the EMA appliance in 1993 to treat his own sleep apnea. EMA works by opening the bite and gently advancing the mandible (or jaw) with elastic straps to increase airway space. EMA fits entirely inside the mouth, is comfortable and allows the user to change sleep positions. One can talk and drink water while wearing an EMA, and the elastic straps can easily be changed at home.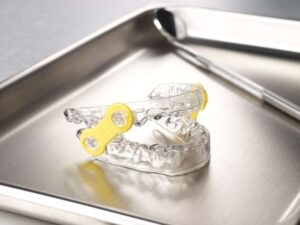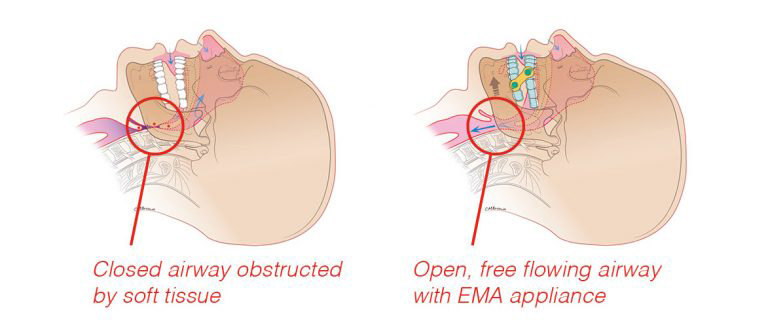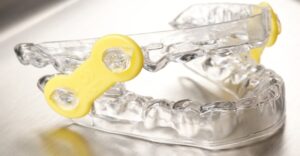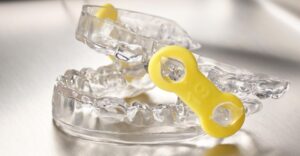 EMA is FDA cleared for the treatment of both OSA and snoring, and is only available through dental professionals. EMA elastic straps are not made with natural rubber latex.
Source: Myersontooth