Skip to Content
Screw-Retained Crown and Bridge FAQ
Implant Frequently Asked Questions
Global Dental Solutions has highly specialized expertise in fabricating customized screw-retained crowns and bridges that can restore a single tooth, a few teeth, or a full arch. We've created a streamlined process for sending in patient impressions, precise fabrication, and receiving the final restorations with nationwide shipping from our lab in Atlanta, GA. Because we're committed to providing accurate and detail-oriented results, our team is ready to answer your questions at every step in the process. Below are some frequently asked questions about these restorations. Call or email for answers to other questions you may have.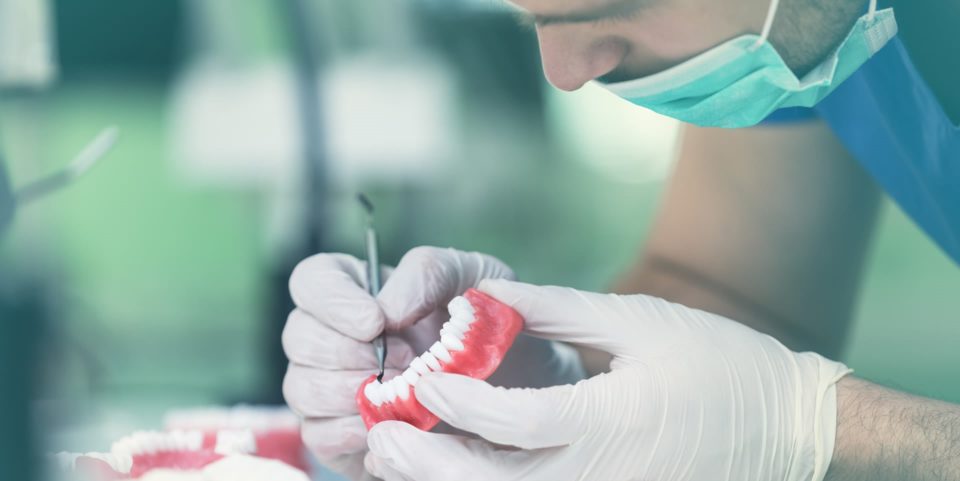 Why choose a screw-retained bridge over a cement-retained restoration option?
Once an implant is placed and ready for an abutment in a cement-retained restoration, the abutment and crown are placed as two successive pieces that are cemented together. If the screw loosens, or some other reason requires retorquing or removing the abutment, the crown must either be removed or drilled through to gain access. In some cases, there is not enough clearance for separate components.
A fixed detachable screw-retained crown or bridge implant restoration combines the porcelain crown or bridge and metal abutment(s) into a single piece with a screw access hole for direct attachment to the implant. Once in place, the hole is filled with a tooth-colored composite. This allows for a secure fit and future retrievability as needed. Screw-retained crowns and bridges are available as layered or full contour all-ceramic, using a titanium base, or as a pfm on a titanium abutment.
How will a patient's natural bite affect a screw-retained bridge or crown?
Patients with a significantly uneven bite pattern or bruxism can put unnatural stress on the restoration, and like natural teeth, a screw-retained crown or bridge can experience damage or failure. Proper treatment planning is required for optimal results.
Can I use an intra oral scanner for a screw-retained full arch restoration?
Yes, we accept files from all intra oral scanners.  Please refer to the "Get Digital With Us" page for instructions on adding us to your IOS software.  If you do not see your IOS listed, please call us for more information.
How to order screw-retained full arch restorations from Global Dental Solutions
Our lab follows a specific protocol from start to finish to ensure the best possible fit and outcome for the full arch restorations. To learn more about our standard protocol for full arch restorations, download our guide to screw-retained full arch restorations. For single units and bridges, either open tray or closed tray impressions are accepted, and Zimmer's guide for both can be found here.